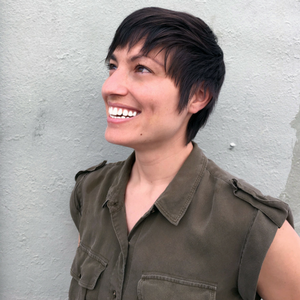 Prior to becoming the Operations and Development Coordinator at Power U in January of 2017, Brittany worked, organized and volunteered in several non-profits in Florida, North Carolina and Texas. This work centered around homelessness, economic insecurity, affordable housing, issues of incarceration, education, youth empowerment, immigration, healthcare and LGBT rights. To Brittany these experiences emphasized the big picture; the institutions that govern our lives need to change.
Brittany was born and raised in Miami, FL. Brittany earned a Bachelor's in Sociology/Anthropology with a Minor in Political Science from the University of North Carolina – Asheville. Brittany has a Master's of Science in Social Work with a concentration in Community Administrative Leadership from the University of Texas – Austin. Driven by a Human Rights framework and a strong passion for Social Justice, Brittany is committed to fighting for economic, racial and gender liberation. Brittany supports the leadership of individuals directly impacted by oppression.
Deeply rooted in Brittany and when promoting Social Change, Brittany emphasizes no matter the race, gender identity or expression, economic situation or sexual orientation all individuals have the right to live, parent or not parent in safe, affordable and healthy communities.
Contact Info: Brittany@poweru.org