We Are Winning Restorative Justice in Our Schools!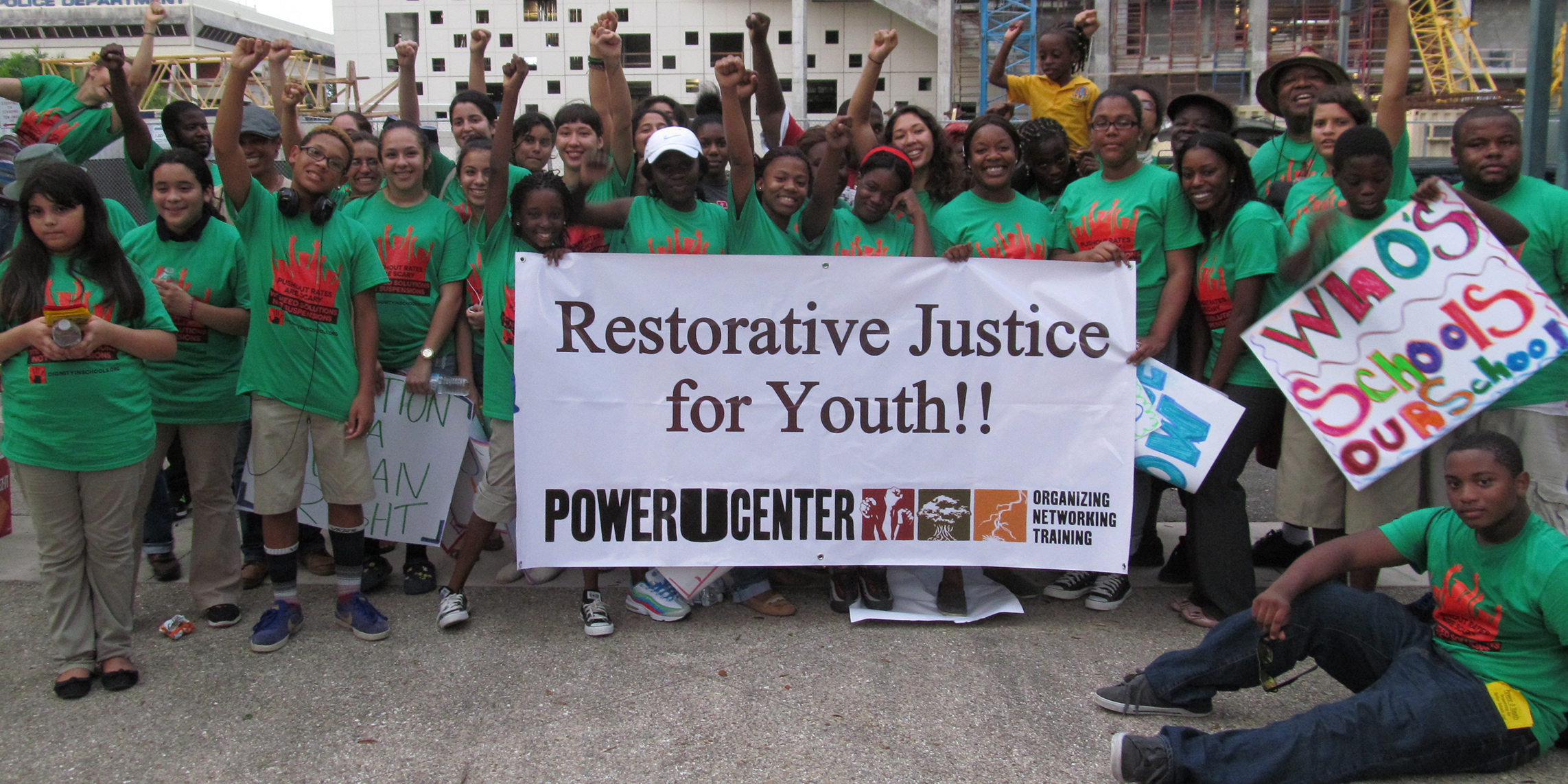 After more than eight years of struggle, Power U is excited to announce that Miami-Dade County Public Schools has taken the first concrete step towards implementing Restorative Justice. On Monday, July 27, the School District released a Request for Proposals entitled Restorative Justice Practice Pilot Program Services (read the full RFP by clicking here and searching for bid number RFP15-004-MT).
Across the country Restorative Justice is being used to create stronger relationships and build more interconnected communities in schools and local neighborhoods. Implementation here in Miami will begin this Fall with a two school pilot program in Brownsville Middle School and Cutler Bay Middle School.
As we celebrate this major milestone, we are clear that dismantling the School-to-Prison pipeline will not take place overnight and will not be done by a single policy change. We will remain engaged as the District begins rolling out restorative justice in our schools to ensure that the community remains front and center in the effort. And as we press for the expansion of restorative justice into all of our schools, we will continue to build our power and work for the school transformation that is so needed by our communities.
To learn more about Power U's work to win Restorative Justice and end the School to Prison Pipeline, check out the resources below:
---